Tom Aniol, Head of Marketing, Vue StoreFront
"Click and Collect" is blossoming, and it will stay with us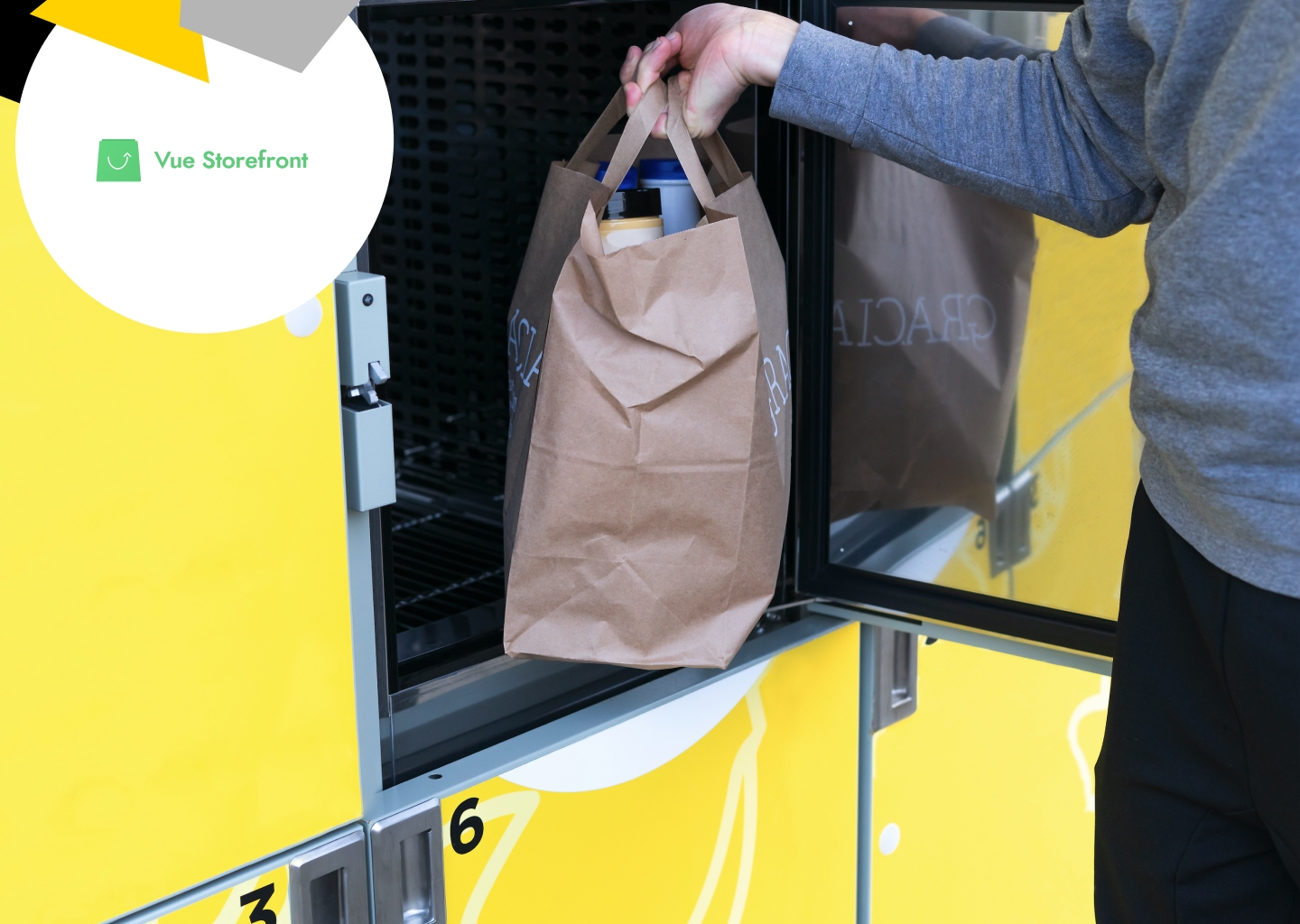 "Click and Collect" is blossoming, and it will stay with us
COVID outbreak accelerated the growth of the entire eCommerce industry in general, but one sector has literally exploded. That winner is eGrocery, and it is quite an unexpected win as this sector was hardly a top student when it comes to digitization so far.
Due to severe last-mile limitations, the food sector was lagging behind electronics, clothes, and beauty that already adapted and - in some cases - mastered to perfection their online channels. Yet, pandemic changed the game, forcing Food merchants to roll out their online entities to stay on the surface. Click and Collect quickly became a must.
Just one year ago, 81% of consumers never bought groceries online, but nearly 79% of shoppers did so during the pandemic. Moreover, U.S. online grocery sales surged to $7.2 billion in June 2020, up from a mere $1.2 billion the year before.
There were vast grocery brands that almost overnight pivoted their strategies to digital and went to omnichannel to fulfill the expectation.
Besides offering home delivery, most of the chains started or broadened their Click and Collect services investment. That was a natural direction that allowed them to leverage their existing and typically the vast number of brick and mortar stores. They were promptly re-modelled in a logistic center, enabling customers to pick up their orders from designated locations.
Download the Click and Collect eBook
Click and collect benefits
Click and Collect is a perfect option for mobile shoppers who are always in a rush and - at the time - for retailers who gain a chance to turn occasional customers into retaining ones. Yet, there are much more benefits implied by this model.
It allows reducing the logistic cost and avoids the risk of damaging goods. As a result, retail brands are not responsible for the last mile they cannot control, which is crucial for the food industry.
Moreover, physical presence leads to the opportunity for sales-boosting based on personal interactions with customers, attracting tech-savvy users at the same time.
Click and collect challenges
Typically, click and collect options required building advanced, custom-made integrations with their eCommerce platform as all processes related to inventory had to be automated and error-free. It was costly and difficult within monolithic platforms or SaaS solutions because any additional features require deep interference with the entire system.
An extended time to market was not an option during the pandemic nor will it be when it's over. The feature should be a 'plug-and-play solution, ready to integrate with an analytical tool designed to track ROI and report upselling.
Within Headless Commerce or - to be precise - with an eCommerce system that consists of Headless eCommerce platform (commercetools) and Bodiless Frontend (Vue Storefront), it is just easier.
And here we are.
Vue Storefront Click and Collect
Watch our demo Click and Collect Preview | Vue Storefront
Vue Storefront Click and Collect - a result of a close collaboration between commercetools and Vue Storefront - is a toolset that enables merchants to implement the Click and Collect approach into their marketing strategy.
As a mobile-first, cloud-native, and API-focus solution, VSF Click and Collect delivers advanced out-of-the-box integration with the commercetools backend and enables adding various other MACH-oriented tools, such as Headless CMSs, search engines, and payment systems. All of it under one straightforward cloud license.
The solution's versatility is based on its powerful API that allows picking the best-of-breed tools, with no compromises forced by technology limitations.
"Vue Storefront Click and Collect provides out-of-the-box integrations with MACH to cut time to the market, but they don't collide with the possibility of creating more custom-made solutions. If any merchant wants or needs non-MACH services to be connected, there are no obstacles." Filip Rakowski, CTO at Vue Storefront.
The endless possibilities in shaping how the solution should work go hand in hand with complete freedom regarding its look. Merchants can use out-of-the-box UI templates as well as customize them freely based on their individual business needs.
To explore Click and Collect start a
60 days free
trial of Vue Storefront Enterprise