Gamification tactics for retail brands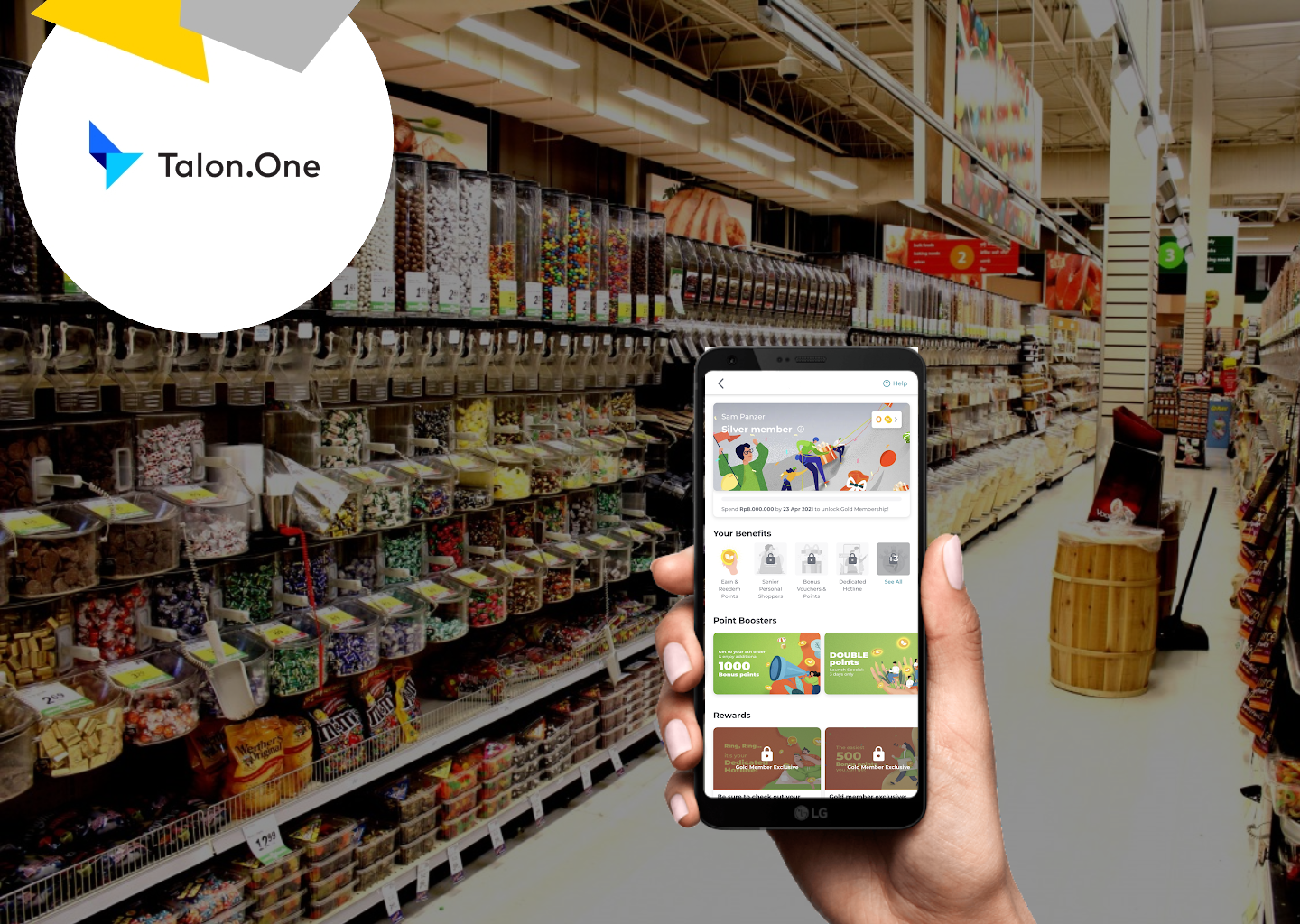 Gamification is a key topic for modern marketers, with almost nine out of 10 retailers (87%) saying they will use some element of gamification in their marketing mix in the next five years. Nearly half of respondents (46%) admitted that a loyalty program incorporating gamification is one of their top priorities. For brands embracing a headless approach to retail, it's never been easier to incorporate gamification elements into their online and in-store presence.
Simply put, g ll, gamification is a simple but fun way to encourage people to complete tasks or engage in certain behaviors. Those behaviors can be conversion optimized or designed to create a better experience for the user (or brand).
Retailers can offer discounts, promotions, free goods, merchandise, and other prizes to reward users for participating in these "games". In fact, retailers can use gamification to solve typical problems including abandoned carts. By gamifying the browsing and checkout experience with, for example, a countdown game, 'urgency' to decrease this abandonment (which can be as high as 85%) is created.
But why is it so powerful? Humans are competitive in nature. Customers can easily be motivated by a variety of rewards, including tangible and financial rewards — or simple bragging rights. Gamification uses that competitive streak at the heart of humanity to motivate both customers and employees. Combine this with material benefits including discounts and coupons, and you've got a strong pull to increase enjoyment and engagement.
Back to basics
While gamification has become a trendy topic for marketers recently, it isn't a new phenomenon: in the ecommerce space, eBay introduced the most fundamental of gamification tactics (bidding) when it launched.
Yu-Kai Chou, gamification and behavioral design expert, says: "If you were to just think of creating an ecommerce store, it's not necessarily intuitive to have a competitive bidding system, real-time feedback, and stars for leveling up that eBay introduced.".
However, eBay's bidding system unlocked a host of emergent behavior, got users returning to check the progress of bids, and scouring the site for better deals. The rest is history.
Retail tactics: online or in-store?
Gamification often thought about only in the context of mobile apps — the principles map nicely to the behavior that users are already familiar with when using mobile devices. Whether it's swipe games or progress bars, gamifying the experience leads to increased 'stickiness' — that is, an increased ratio of daily active users to monthly active users.
There's an ongoing positive cycle from enhanced interaction with your users, from gaining valuable insights into consumer preferences and behavior in real time to enabling enhanced targeting and decision making.
However, the benefits from gamification don't have to live exclusively in your customers' phones. In fact, bridging the gap into omnichannel is where the MACH approach really starts to show its benefits. The benefits of using a MACH philosophy to engage users across touchpoints on desktop or devices are clear. But the complexity of introducing these touchpoints into physical retail is such that API-first microservies, which augment your existing POS or retail engagement systems, are the most effective way to ensure smooth operation.
VR and AR are high potential areas for innovation in terms of retail gamification. IKEA is already trialing an application that previews a room with a piece of their furniture in it. But by adding a gamification element, you can see huge boosts. For example, Toys R Us added interactive QR codes around their store. When each individual QR code was scanned, it would give a demonstration of the toy in action. These QR codes were also scattered across levels and around the store, and by scanning enough codes, shoppers could 'level up' and unlock special benefits.
How to plan a gamified loyalty strategy
The first question to ask yourself is what activities are you trying to incentivize? Or what behaviours are you trying to change? Once you've worked that out, start to consider what rewards could be most effective. Try to find a reward that fits with the personalities of the target audience. The last question you want to consider is — where do you see those rewards being redeemed?
Cultural norms also shape what makes an effective loyalty program.
A good framework for examining approaches globally is from the writer Erin Meyer and her work The Culture Map. Erin maps a basket of traits that matter to business communication, and places each trait on a spectrum within that map. From this you can get an idea of the types of communication or interrelationship styles that are most useful in each region.
In countries like Japan, India, China and Vietnam, it's worth investing in a quality relationship, and The Culture Map suggests that these connections are built a little more slowly (than in other international markets). So if you look at companies like Flash Coffee, it's all about reenforcing that long-term relationship, and gamifiying ongoing repeat business.
Western European and American loyalty programs tend to be more purely transactional. They focus on underlining the value-driven by engaging in loyalty-rewarded behaviors. But by aligning your loyalty offering with the cultural norms of your target consumer, you'll see big benefits.
That's not to say it should be taken as a hard rule, since keeping a positive and personal relationship with your customers front of mind is the key to customer loyalty in any market.
Conclusion
By considering the gamification tactics that work well for your retail business, you can craft loyalty and promotion campaigns that dovetail with your wider growth goals. The most essential component is that your online and offline components work together, so the customer is always at the centre of your efforts. By using a MACH approach, you can use touchpoints from any POS, website front-end or app as hooks for customer rewards. By having a 360-degree view of interactions with your customers, either in-store or online, you can learn more about what drives users to convert — and reward them for doing so. The beauty of the composable approach is that you can choose services that complement your existing stack and strategy, making sure you have the flexibility you need to reach your goals.
To find out more about how a headless approach can help you deliver a seamless omnichannel experience,
read our Talon.One ebook here
.