Varia Makagonova, Director of Marketing, Contentstack
Intelligent product discovery fast-tracked by MACH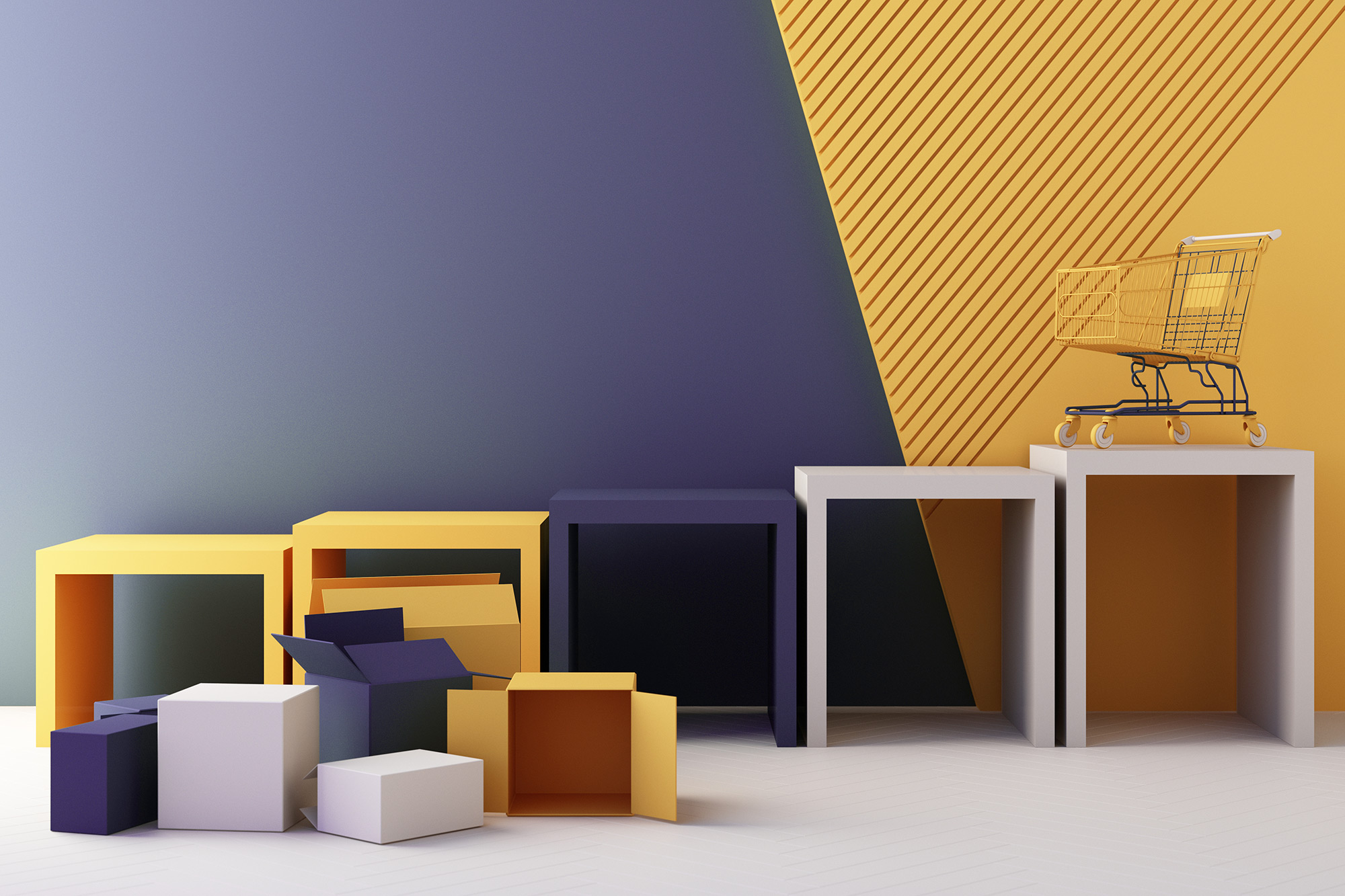 Site search is a rare moment when a customer directly tells you what they want. Showing shoppers relevant products is now table stakes, and brands are on the hunt for new ways to help people find exactly what they're looking for.
"When you look at the search experience of the new world it's going to look much more like a magazine. You'll have content embedded together with the product search results," says Eli Finkelshteyn, Founder and CEO of Constructor, the AI-first site search for eCommerce. "It's a much more visually pleasing array that also takes into account all of the different things that a company has to offer."
An overview of local hiking trails can be shown to a person browsing tents and camp cookware. The results of a search for peanut-free products can include an allergen FAQ. A designer's video interview can sit among the products in her new line. Blending quality content with the powerful personalization of AI-driven commerce search helps shoppers discover not only the most relevant products and services, but the ones most attractive to them in each context.
A recent Forrester report on driving shopper relevance with AI commerce search explains the role of contextual content in modern commerce:
"Finding related products or content, especially when the searcher doesn't use the precise product taxonomy, is the crux of delivering relevancy in digital commerce. What started as product recommendations has developed into mature search solutions that serve up congruent products and content related to the original query, much like how standing in a store would allow a consumer to see similar items in the aisle."
Intelligent search and scalable content
A dynamic blend of content and commerce requires a search engine that goes beyond basic keyword matching and a content solution that makes it easy for marketers and merchandisers to design and scale the experience.
As stated in the Forrester paper on shopper relevance, "Automation enables relevant personalization at scale, which is all but impossible with older manual methods, and places control in the hands of the merchandising teams. New search solutions provide predictive merchandising tools with easy interfaces to adjust results, read consolidated data, and apply changes at scale."
AI search can free up merchandising and marketing teams from tedious manual tasks, such as maintaining a synonym list so people searching for "grey blouse" are also shown "gray shirt" or creating a workaround to make your system register grammatical anomalies like "Jordan 1s".
"If merchandisers are sitting in legacy search tools correcting misspelling, that's under utilizing the really useful business information that's in the head of the merchandiser and often not anywhere else," says Constructor's Finkelshteyn, who explained that modern AI tools empower teams by not only taking care of menial tasks but by giving merchandisers the data, insights, and creative control to test out new ideas.
"If they think a new product is going to sell like crazy, they can simply make it the first result for a few queries and the system can learn from there," says Finkelshteyn.
When intelligent search tools are combined with a headless content management solution (CMS) that makes it easy for marketers and merchandisers to create content for any channel, commerce teams can quickly scale up intelligent product discovery. Content can be designed and managed within the CMS and integrations can pull that information to a modern search engine where it's immediately searchable and surfaced in relevant quieres.
Can't teach an old suite new tricks
Legacy search solutions struggle to merge content marketing, merchandising, and product catalogues into an attractive shopping experience.
Search platforms built in the age of keyword matching and Lucene indexing simply don't have the core functionality to support AI initiatives at scale, and large "one-size-fits-all" suites lock companies into the capabilities and development roadmap of a single vendor.
To compete in eCommerce, companies are turning to architectures that let them create their own ecosystem of best-fit tools. This composable commerce approach is often driven by MACH (microservices, API-first, cloud-native, headless) tools, which are designed to easily integrate functionality and data with other tools in your stack.
From ordering results based on local in-store inventory levels, to boosting organic products to the shopper reading articles on sustainability, to providing personal sizing guides for the new summer fashions - a composable approach gives brands the freedom to design product discovery tailor-fit to their customers.
Kickstart revenue without a replatform
A core benefit of moving toward composable commerce is the ability to build a future-proof tech stack in steps. Brands can use MACH tools to get new initiatives up and running while transitioning off legacy tools at their own pace.
If, like many organizations, you are not quite ready to replace your core transactional engine, adopting MACH content and discovery tools offers a shortcut to a valuable shopping experience.
"Focusing on content and search can be a great place to start because these are both directly tied to a company's revenue," says Finkelshteyn. "You can implement them while leaving your existing commerce platform in place and quickly see revenue lift, which you can use to gain momentum and fund the rest of your MACH transformation."
Constructor
and
Contentstack
, the headless content platform, are teaming up to showcase just how quickly brands can tap into the benefits of content and commerce - no need for a major replatform. Check out the joint
pilot project
to learn more about the powerful combination of flexible content, intuitive editing, and intelligent product discovery.