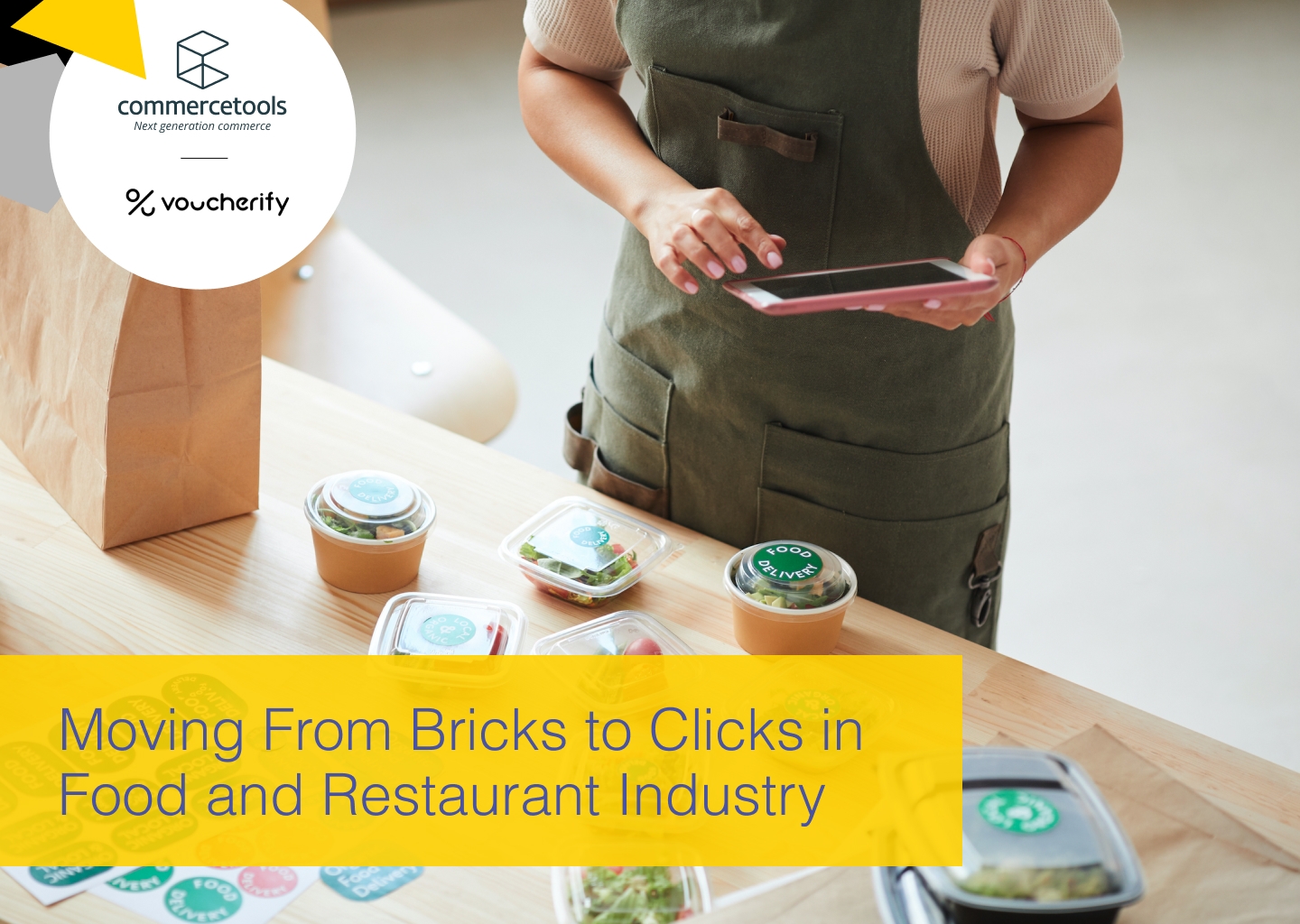 When the coronavirus COVID-19 pandemic hit in early 2020, having a digital presence for online ordering and delivery services became critical for businesses to remain afloat. Digital commerce has become a serious channel for food retailers and restaurants, even if the purchase rate does not yet reach the in-store retail.
Many companies from the food and restaurant industry were facing a difficult choice– change their business model or go out of business. To fight for their survival, they were forced to innovate, adopt new technologies, find new target audiences or use new distribution channels. Companies adapted by moving their sales online, implementing takeaway options, entering new marketplaces, offering curbside pick-up or BOPIS. Restaurants started offering online ordering in their physical locations, using QR menus, or food delivery. It has been a year and a half full of innovations, as companies had to quickly adapt and change.
We have seen gigantic shifts in customer behaviour due to the pandemic in 2020. Those trends are still valid in 2021.
In this whitepaper, we will cover the challenges and customer preferences shifts that 2020 brought. We will present case studies from companies who have successfully met the challenge and expanded their operations online thanks to using MACH (Microservices-based, API-first, Cloud-native and Headless) software or implementing some MACH philosophy in-house built software. We will discuss their story, the challenges and opportunities they encountered in the process of digital transformation and their experience with transforming their businesses using MACH software. We will summarize their learnings and what is important to be flexible and quickly adapt to new market conditions.
The paper will cover the Benefits of opening online sales for food retailers, the key aspects to a successful transformation and a lot of successful MACH references in the food industry. Read the full eBook.