Why 'dark stores' can be a model for omnichannel excellence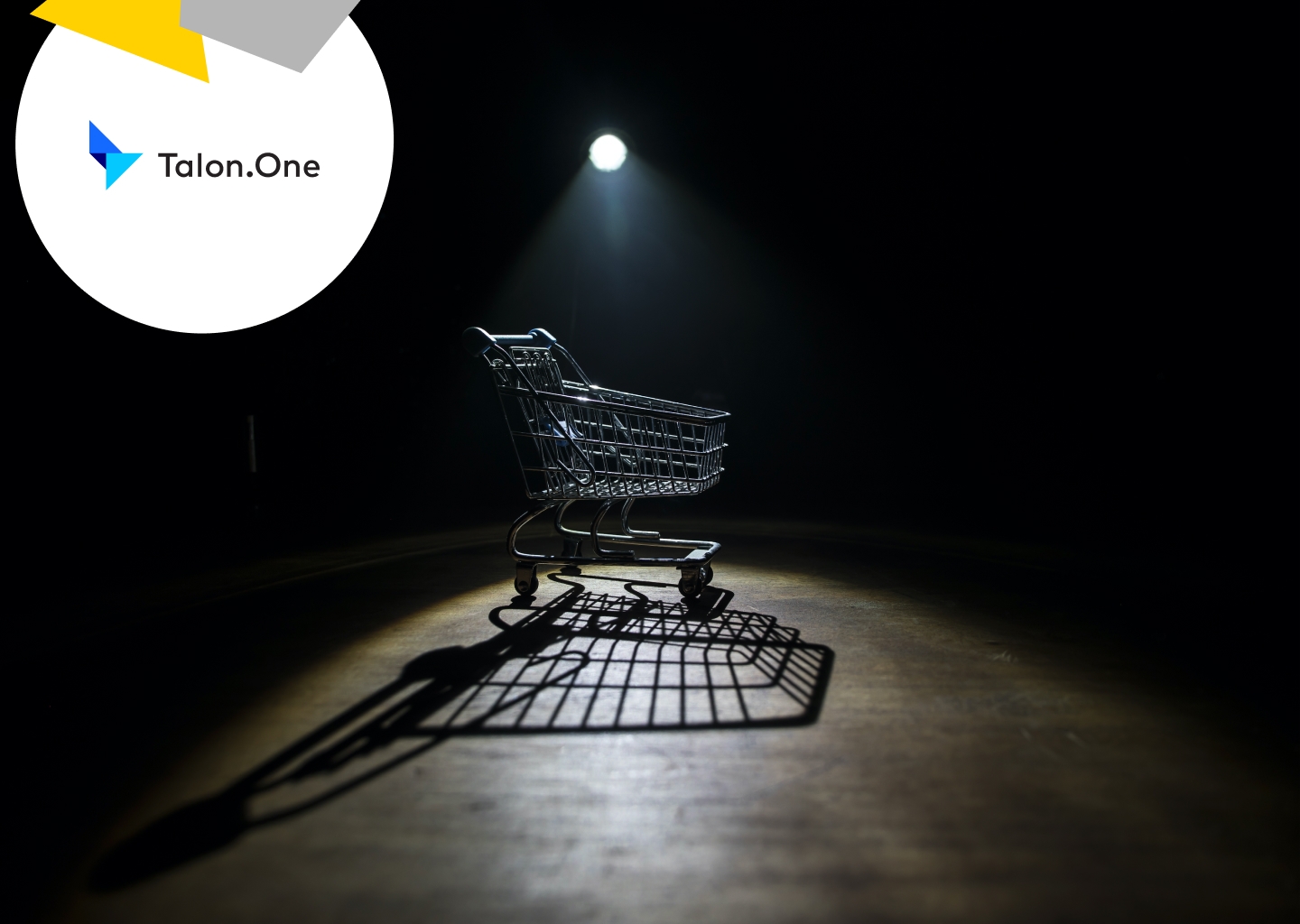 A dark store is a retail space that is set up to exclusively (or almost exclusively) focus on online shopping. It can be a 'click and collect' hub or a delivery fulfillment center that is optimized to manage online orders. A dark kitchen (or 'ghost kitchen') is the same idea, except it is a restaurant that operates exclusively online.
In this article we will outline how dark stores emerged, why they're here to say and what learnings you can take from the dark store concept to build a headless, omnichannel experience that's industry-leading — even after the world opens back up fully.
Come to the dark side
The dark store concept is not new — the model has been around since at least 2014 – but it really came of age once customers become more familiar and at ease with doing their shopping online. Throughout the COVID-19 pandemic, many retailers and restaurants turned to dark stores/kitchens to survive when lockdown restrictions made in-person dining or shopping more difficult.
"When Covid-19 hit and all our stores rapidly closed, we had millions worth of stock stuck in those locations. Fluent Commerce's store fulfillment solution allowed us to convert our key locations into dark stores, and within a week we were able to move stock to customers. This outstanding turnaround wouldn't have happened without the dedicated Fluent team. Thank you!"
Head of Digital, brandbank (Seed Heritage and French Connection)
Now that dark stores and kitchens have established themselves in the customer-facing ecosystem, it seems like their popularity is not going to wane as the world begins to open back up. Trends point to dark stores being a trend that will stay with us now they've penetrated the market.
14.5% of US retail sales in 2020 came from e-commerce.
Projected figures for 2024 estimate e-commerce sales will be 18.1% of total US retail sales.
E-commerce availability and hygiene considerations are increasing store switching behavior, with 17 percent of consumers shifting away from their primary store.
Omnichannel models are also growing: 'click and collect' grew 28 percent year-over-year in February, and grocery delivery is up by 57 percent.
In the same survey, some 56 percent of consumers said they'll continue using click and collect once COVID-related restrictions ease, with 45 percent of consumers saying they plan to continue getting their groceries delivered.
Instacart achieved 3 years of projected growth in just 3 months, with 500% year-over-year growth.
The next normal
Within this wider shift towards online commerce, dark stores will have a large sway. The main reason for this is that dark stores and dark kitchens can provide the flexibility to experiment and iterate on business ideas. They're a natural fit for the headless approach — think of it as decoupling the brick and mortar backend from the in-person shopping frontend and offering an online experience instead. Multiple 'brands' can operate from the one kitchen facility, and offerings can be scaled up or down based on demand.
Some delivery food app operators measure how often users search for a given cuisine in an area, and how often they're unsuccessful. If there's a high volume of searches for 'Mexican' food in a certain neighborhood, they'll then add a Mexican food option to the dark kitchen that covers that area, meeting customer demand for a lower than average initial investment.
The location of dark kitchens can be highly demographic data-driven, as this analysis of a location strategy for dark kitchen outlines. By harnessing the power of big data, expanding food companies can make low-risk plays to target specific customer personas.
Since dark stores are defined by their use of off-main-street locations, they can benefit from lower rents and overall costs, especially since their fit-out costs are generally lower — they don't need to be designed to please customers, they can be purely functional. This low cost-base means room to experiment.
Why 'dark stores' can be a model for omnichannel excellence
With lockdowns and distancing restrictions introduced across the globe, retailers moved towards bringing more of the in-store experience online. This has either been through offering virtual appoints with shop assistance or sales agents, or companies like TaoBao supporting brick-and-mortar stores to operate product live streams. The number of merchants using live streams on TaoBao increased by 719% in February 2020.
The benefits of combining the personal touch of in-person shopping assistance with the online convenience offered by ecommerce is increased customer satisfaction and retention. Since purely 'dark' stores are focused on optimizing their digital offering, introducing this combination gives physical retailers the opportunity to compete by augmenting their brand with dark-store level convenience while not compromising on service.
Headless commerce is a natural fit when building out a customer experience flow with this mindset. By looking at what your in-store experience does well, you can consider what elements of that can be translated online. For an interesting example of how MACH tools can be used to provide a seamless experience that complements your offline value proposition, Contentstack teamed with Valtech to hack their way to a beauty and skincare app that uses Augmented Reality (AR) to give customers rich product information.
When you're looking for ways to create touchpoints across both your physical and digital offerings, promotions are a great way to start. By creating coupons or loyalty schemes that work in both the online and offline world, you can track the customer journey from your store to your webshop — and nudge users to conversion. Talon.One's ebook Promotions & The Changing Face Of Ecommerce gives you actionable insights into how this flow can be used to supercharge your digital transformation strategy using a headless approach.
Ensuring your brick and mortar offering has strong links to other channels was another trend that had been emerging before the pandemic, but has intensified over the past 18 months. Research found that opening a new location increases traffic to the retailer's website by 37 percent the following quarter.
What's in the dark store stack?
Modern customers are hyper-vigilant in their search for convenience, quality, and value for money. The dark store model has stripped back the shopping experience to provide convenience and value at a cutting edge level, but is still learning to provide quality at scale.
To do this, dark stores deploy sophisticated warehouse management software and are constantly innovating on 'last mile delivery'. Rapid grocery delivery firms like Gorillas, Flink or Doordash have used this edge in last mile delivery to be the basis of their entire value proposition.
In general, e-commerce fulfillment is expensive for retailers. Ordinary retail outlets still offer some cost savings versus a delivery-only model. This poses a challenge (and particularly posed a challenge under lockdown conditions) as more of modern commerce shifts online. To combat this, and to succeed in this modern world, retailers will need to optimize 'picking' options in dark stores, both through layout optimization and increased use of technology. State-of-the-art warehouse management systems are needed to make sure everything keeps running smoothly.
But as companies try to fit multiple modes of operation into one wider business, ensuring their stack works both independently and in tandem is something that is best solved with a headless commerce approach. By using multiple best-in-class services, and focusing on API-based interoperativity, you can have full view-through across your entire operation, and add features or services as it makes sense for your business. It also future proofs your offering, allowing you to scale up or add functions as they become needed.
Sub-optimal uses of technology can lead to inefficiencies, increasing labor costs and hurting delivery times. This is especially true as retailers offer ever-expanding arrays of products, each with individual supply chains. For an example of how technology can prevent this wastage, read how an international retailer set-up a Dark Store supply system in just 5 days.
The future for dark kitchens?
With the most likely scenario being that COVID-19 has permanently changed how people shop, we're likely to see growth in the following sectors:
'Dark store' brands with a delivery workforce,
Restaurant delivery apps pivoting into grocery,
Grocery stores piloting in-house services and partnerships with other platforms.
Fully 'dark stores' are still an extreme model, but the importance of omnichannel cannot be overstated. By introducing 'dark store' elements, and using headless commerce to drive a truly seamless omnichannel experience, you can blend dark store benefits with traditional levels of customer experience and satisfaction, to create the 'shop of the future'.